Easy Green returned to the island of Lemnos and built 4 new prefab houses with a total area of ​​240 m2 to the existing complex of tourist houses that it had built in 2015 (https://www.easygreen.com.gr/2015/07/04/kataskevi-sigkrotimatos/) . In each house, on the ground floor there are two bedrooms with en suite double bed, the kitchen and the living room. The design, the studies, the photorealistic design, the landscaping of the surrounding area and the issuance of the building permit were also carried out by Easy Green.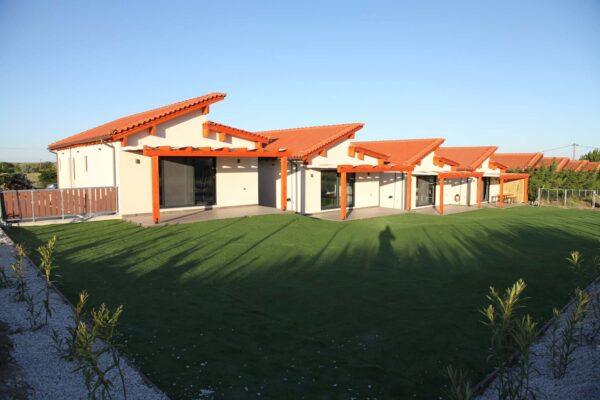 The construction system chosen by the owner is the Easy Green Prime low cost sustainable housing system. Prime homes combine high energy efficiency with extremely low costs. They can be permanent residences, cottages, weekend houses, tourist accommodation, rental housing complexes.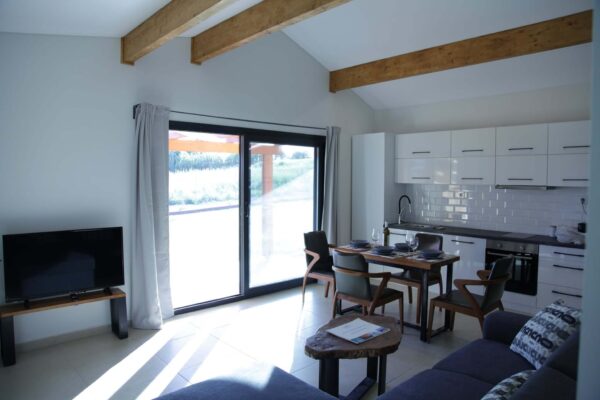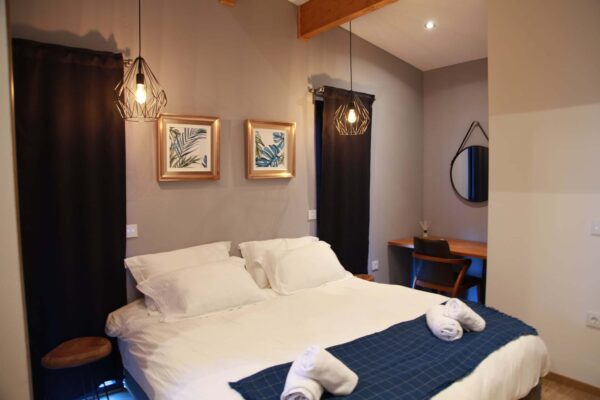 At Easy Green have made our goal the construction of technologically advanced houses in Greece that protect the environment and ensure a better life for humans. We work professionally, are pioneers in innovative passive and bioclimatic building technologies, and use quality materials to ensure high durability, build quality and low energy consumption. This is proven by our projects and our satisfied customers.