Cozy, comfort, green, beautiful houses.
Log houses are residences that cover housing needs and desires in a unique way. These houses match harmonically to the landscape  and stand ideal for mountain vacation cottages.
Characteristics
Log houses' walls are constructed with the use of whole trunk pieces, and are distinguished in massif and in glulam log sections' houses.
For the construction of its log houses, EasyGreen selects the  best timber quality. The glulam wood presents up to 40% more durability comparable to solid wood because it is made from selected wood panels,thus minimizing the defects of the wood. For the construction we always choose the best quality of wood (high strength Austrian fir timber) that has been dried to have the lowest residual relative humidity 12% ± 2%. Therefore we can achieve longitudinal shrinkage below 1,5% ± 0,5% for glulam log which is the lowest of any kind of wood. You are given the opportunity to choose 3 different cross sections 70mm, 90mm and 140mm depending on the size of the residence and the desirable external appearance of it.
In the external shell we offer a combination of a log wall along with insulation fitted on the internal side, so that we also achieve the desired energy efficiency of your house. EasyGreen log houses (depending on design and location*) are classified in energy class A and display till 50-67% lower consumption than residences of energy class B (houses also referred as "residences in comply with KENAK –the 2010 Greek Energy Efficiency Regulation of the Buildings).
*Energy classification is related with the specific data of every house: location, dimensions, openings, heating and cooling systems' installed, neighboring buildings' position etc, and thus in some cases may be classified in energy class B.
equipment
EasyGreen LOG HOUSES can be delivered with the following equipment:
Outer wall of stacked sticks in various sections combined with internal insulation and wood lining externally. Thermal coefficient for 70mm trunk and 100mm insulation U = 0,25 W/m2k.
PVC window frames with double glazing, low emissivity film (Low-e), argon gas between panes and heat transfer coefficient Ug 1,0 W/m2k.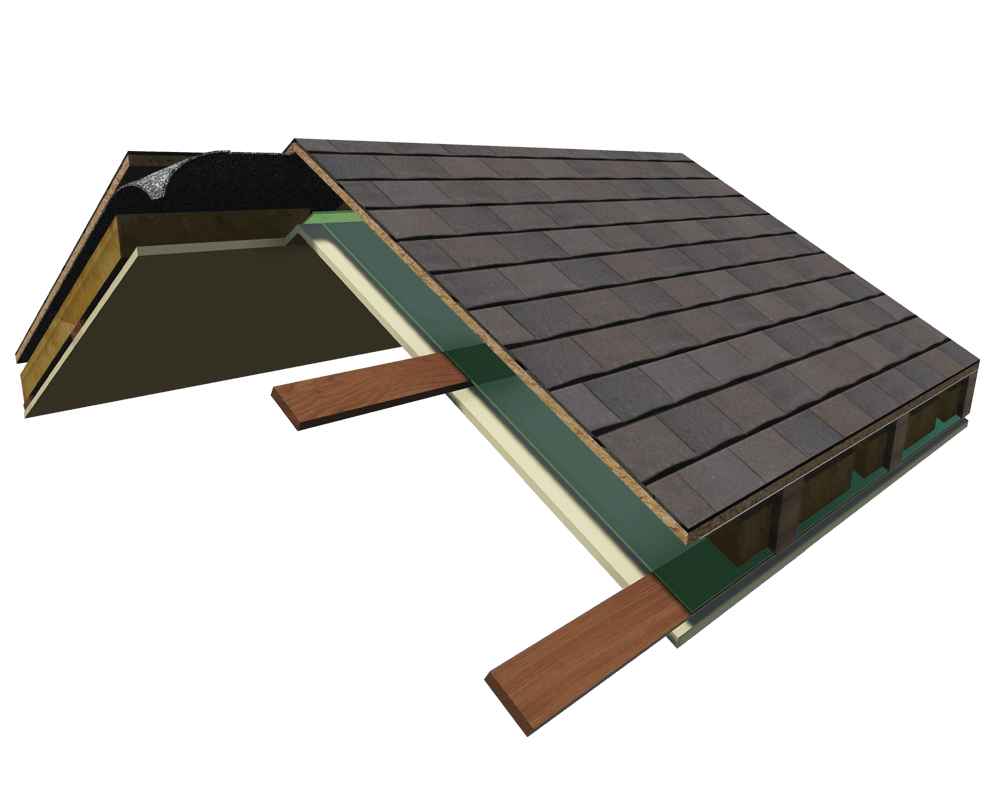 PRIME technology roof insulation with heat transfer coefficient U = 0,25 W / m2k and a total thickness of 297 mm.
cost
Log houses usually have an increased cost of construction than other types of prefab houses due to the larger volume of timber used and greater labor costs during erection. The overall cost also depends on the building's size and its formal complexity.
advantages
Overall consumption per final user for heating, cooling and hot water supply for ENERGY series efficient houses stands less than 20kWh/m2, therefore in a 120m2 house we may need less than 2400kWh per year or less than 300€* for heating, cooling and hot water supply annually.
Overall energy consumption per user is the consumption measured on the PPC clock (for Greece). Consumption related to KENAK classification is the primal consumption, that is, the consumption concerning energy production and supply aggregate and is computed at the KENAK process with an 195% increase.             *1 kW=0,12€.
In our constructions, we select timber free of harmful chemical preservatives ; along with the use of environmentally friendly processed wood products we deliver green houses for safe and hygiene living.
Timber, as a natural material, can regulate house internal humidity on its own, thus resulting into unremitting comfort living conditions.